Hadley Learning Centre (HLC) School Project
We have previously assisted students from Tenbury to complete a glass project as part of their GCSE art qualification.
We have worked with Hadley learning Centre (HLC) to create a stunning piece of wall art positioned above the main school hall. The art work is made up of numerous component panels incorporating the school colours and logo.
The installation was designed to reflect the positive legacy left by the schools much loved and admired retiring headmistress, who also took part working with many of the children to complete a selection of panels.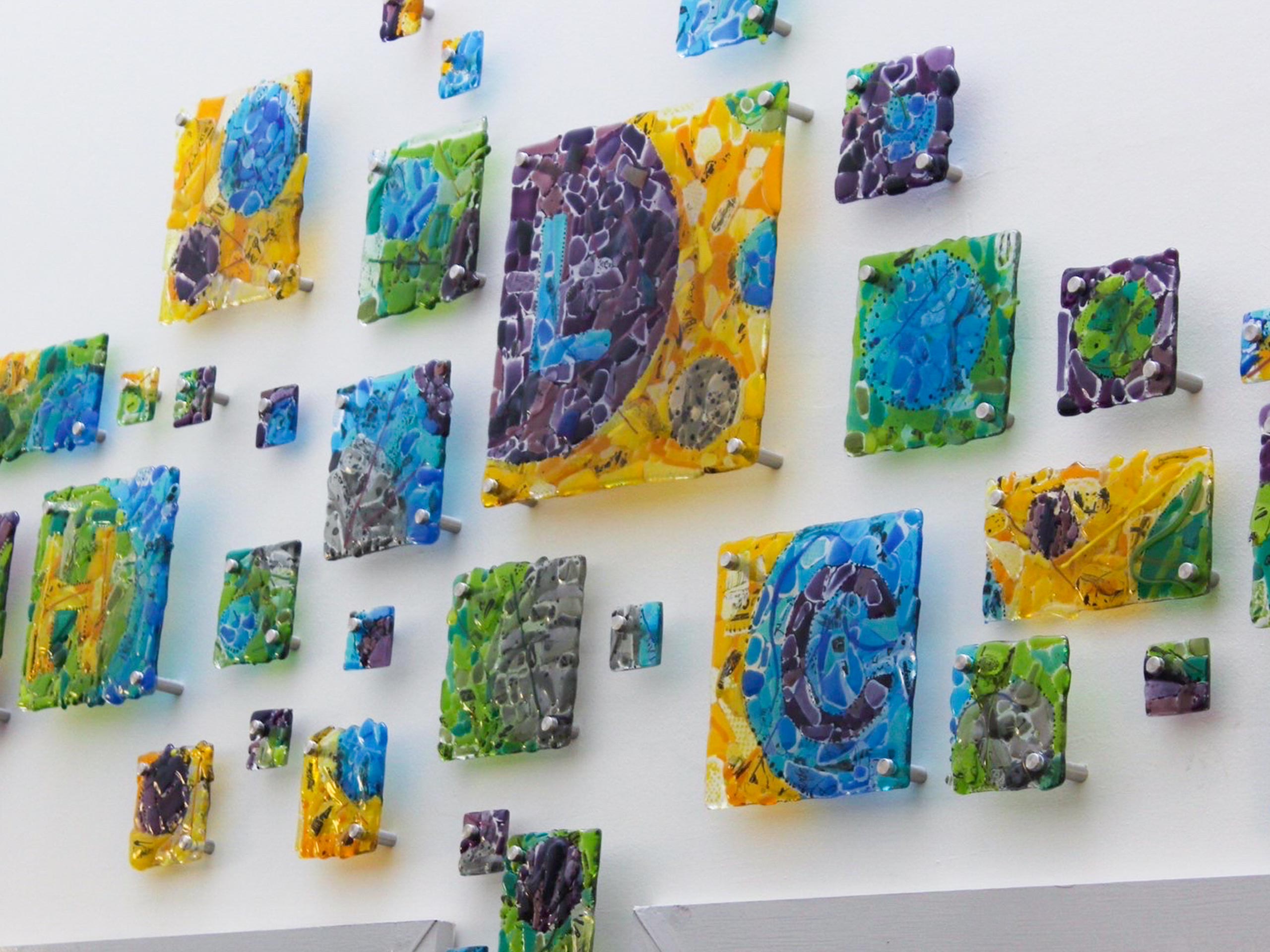 Staff and primary students came into the studio in small groups throughout their arts week to create the Glass Bits. They added colour, patterns and marks onto glass sheets. These elements were fired in the Kiln then smashed into smaller pieces and re-fired to make the bits safe to handle.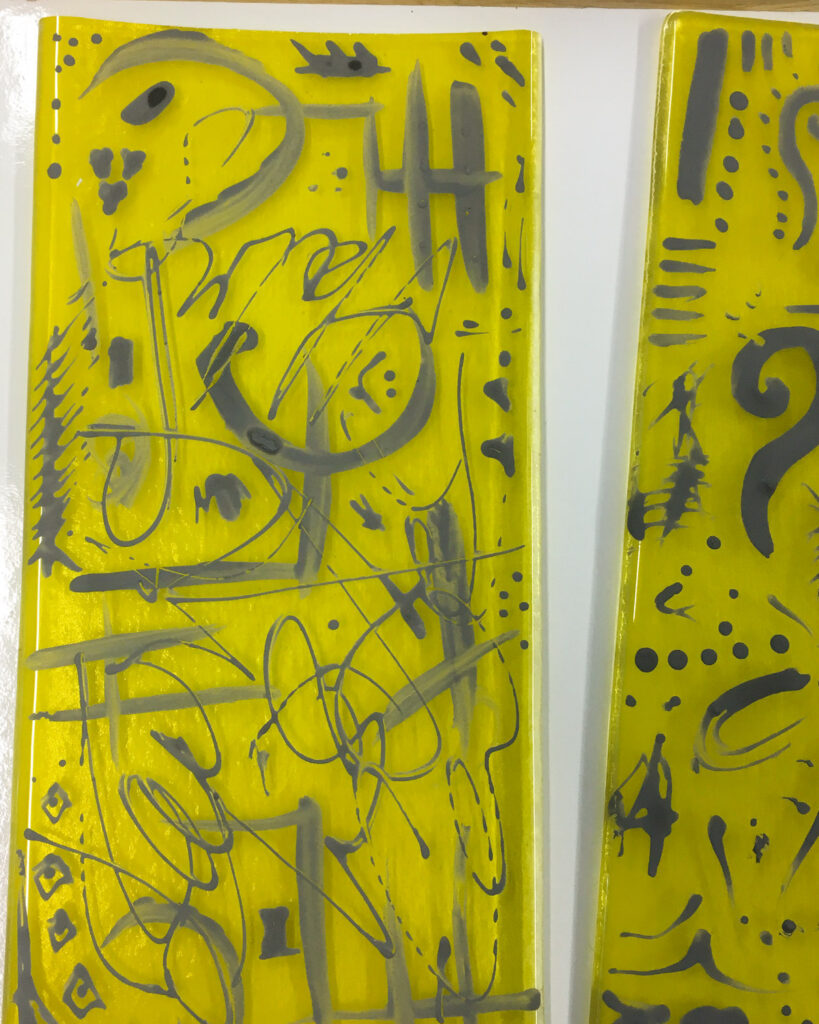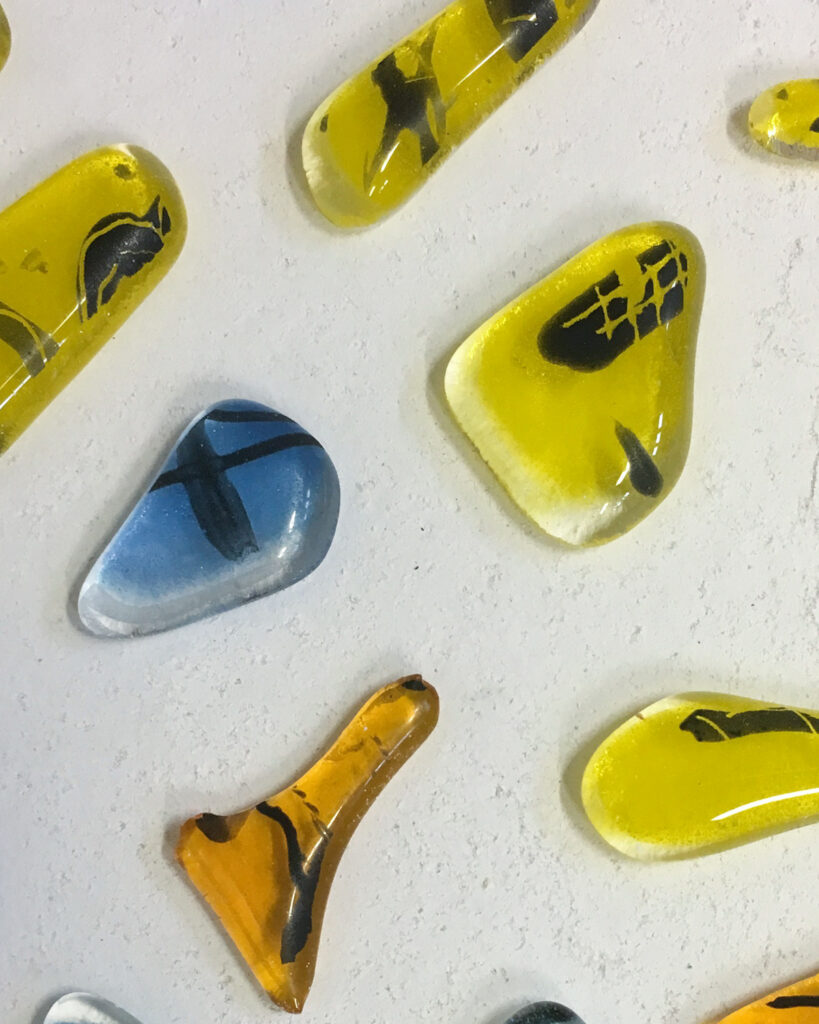 The pieces were then arranged into the designs of the individual panels and fired one last time to fuse everything together.
The completed panels were installed during the summer break ready to delight the children on their return to school in September.